How can I return my mattress?
How can I return my mattress?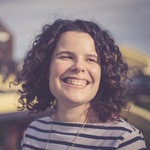 Updated by Colleen
This policy applies only to purchases made AFTER January 1, 2022.
If you'd like to initiate a return, please email us at returns@bearmattress.com. You may request a return a mattress after sleeping on it between 30 and 365 nights. We do ask that you to try it for 30 nights before we can initiate a return. Thousands of satisfied customers have found that a break-in period was exactly what they needed to be sure their Bear mattress was juuuust right.
Your trial period begins based on the mattresses delivery date. Only one return of any Bear mattress per customer, household, and/or delivery address. You will be refunded for the cost of the mattress, to the original form of payment. Read our Return Policy for more details.