Mattress Return Policy BEFORE January 1, 2022
Mattress Return Policy BEFORE January 1, 2022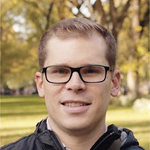 Updated by Steven
Mattresses purchased BEFORE January 1, 2022
Return Policy
You may request a return of your mattress within 100 nights after the delivery. We require a minimum trial of 30 nights before a return can be initiated. Your return time-frame begins based on the delivery confirmation date.
Only one return of any mattress per customer, household, and/or delivery address. Returns are valid on your first order only. You will be refunded for the cost of the mattress (less any discounts). In order to receive a refund, the mattress must be removed from your home by an authorized party of Bear Mattress LLC and confirmed by Bear Mattress LLC.
If you wish to return an unopened mattress, contact us within the first 100 nights and we will send you a return shipping label. Unopened returns must be sent back to Bear Mattress LLC.
Absolutely no refunds or returns will be granted after 100 nights.
Start a return by sending an email to returns@bearmattress.com
Exchange Policy
You have 100 calendar days to exchange your mattress from the date of delivery. Only one return or exchange of any mattress per customer, household, and/or delivery address.
If you would like to exchange your mattress for a new model, you must do so within the 100 night trial. Please follow the Mattress Return Policy and procedures to receive a full refund of your original mattress purchase price. You may then place a new order for the mattress model for which you want to exchange. Please note that exchanged mattresses qualify as a second purchase and will not be eligible for a return or refund.
Please call 844-311-0035 to initiate an exchange.