What makes the Bear Pillow Special?
What makes the Bear Pillow Special?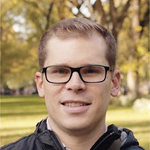 Updated by Steven
Like all of our products, we use unique and proprietary technologies in the Bear Pillow. We have combined LOFT-X Foam Technology and Double Ice Fabric Technology to create a pillow that's comfortable in any sleep position. LOFT-X Foam contours to your head, neck, and spine-like memory foam, but has the resilience and bounce of Latex. This special foam provides a soft feel that adjusts to the weight of your head to provide proper spinal alignment. Double Ice Fabric Technology is cool-to-the-touch and will help you sleep comfortably at night.