Can I finance my purchase?
Can I finance my purchase?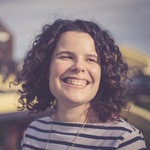 Updated by Colleen
Yes, we've partnered with the team at Affirm, who provides qualified customers monthly financing options. When asked for the payment method on our checkout page, simply click the "Financing with Affirm" option. You will then be redirected to Affirm website to complete your payment. After you've finished processing the payment plan on Affirm's website, you will receive the confirmation of your purchase automatically from us as verification your order is complete. The first payment will be one month after ordering. Please note this offer is only valid in the United States.