What makes the Bear Protector Special?
What makes the Bear Protector Special?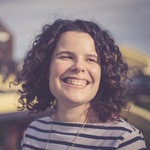 Updated by Colleen
Like all of our products, we use unique and proprietary technologies in the Bear Protector. It is a 100% waterproof, breathable mattress protector specially engineered with HeiQ Adaptive Fabric Technology. It responds dynamically to environmental changes, creating a cool, dry, microclimate for sleep. The HeiQ Adaptive Fabric Technology transports moisture and heat away from your body. Although it is breathable, it is still waterproof and protects against stains and liquid damage, as well as providing protection from dust mites, bacteria, and allergens.