How do I set up my mattress?
How do I set up my mattress?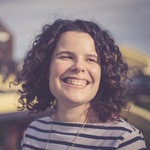 Updated by Colleen
We highly recommend setting up your Bear mattress with at least two people. Please be sure to unbox the bed in the room it belongs to!
Open Box
Take the vacuum-sealed mattress out of the box.
Unwrap the outer plastic and unfold the mattress. This is a good time to align the top of the mattress with the top of the bed frame.
Carefully use scissors to cut away the plastic wrapping and watch the mattress expand.
Your mattress is good to sleep on right away, but we recommend giving it a full 24-48 hours to completely decompress.